Pantheon Wigwam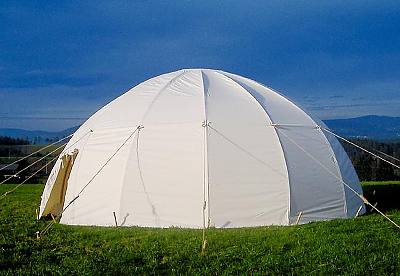 The Pantheon is in the style of an authentic Indian wigwam. It's a half-dome tent with a central smoke hole which can be closed when necessary (i.e. in heavy rain). The tent offers the maximum amount of space via its half-dome shape, but is still brilliantly simple to construct and wind-proof. A perfect tent for a summer camp - a real alternative to the tipi.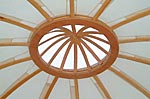 an ingenious campfire tent in the style of a real Mongolian yurt or an Indian wigwam.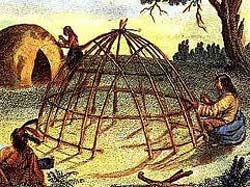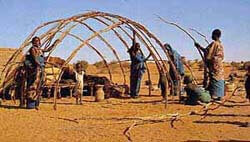 Dome shaped dwellings are found with many native people from Asia, North and South America and Africa.
We chose the name to reflect the striking resemblance to the world-famous Roman Pantheon temple.

 

Ground plan: round
Size: 430cm; 600cm;
Center height: 215cm; 300cm; 485cm
Models: Natural, Natural + Color, two colors, Natural heavy cloth, Mixed weave
Price includes:
Tent Canvas
Centre ring
Capping canvas
Ash wood planks
Alu couplings
Small wooden tent-pegs (Steel tent-pegs at an additional cost)
Guy ropes & rope runners
Packing sacks
Photo gallery